> Home

Welcome. The panarama above shows our alpaca and koi farm in Chardon, Ohio some years back. It now has a new 52x60 barn and an addition to the sand-colored barn. My wife's pastime is raising and selling alpacas with which I help, however, my interests lie with vintage Saabs and Studebakers. I'll try to have a more intersting site here in the future but, for now, have a look at the following if you like.

Vintage SAAB parts for SAAB 96, SAAB 900 and SAAB 9000. Click the image below if interested:
Note: I have no involvement or interest in these parts. I am listing these for a friend.


Click image to view vintage SAAB parts

My favorite hobby shop in the whole world:

Click image to visit Bromma Hobby in Sweden

Follow my attempt to restore a 1966 Saab Monte Carlo 850 on my blog:


Click on the image to visit my MC850 restoration blog

My favorite car in the whole world:

Click on the first Saab prototype 92001 (or Ursaab) to peruse a vintage Saab parts fiche

Some photos of my Saabs: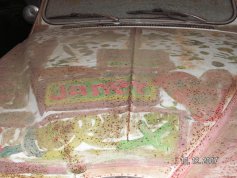 Click on the grafitti'd hood to view a few of my Saab photos
Marissa, our first alpaca: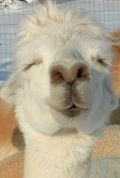 Click on me to learn more about the alpaca farm I live on.

I do a little fabrication on the side as Yurk's Custom Fabrication LLC. If you are an alpaca breeder, and you process alpaca fiber, you might be interested in a custom fiber tumbler. It works very well, it's reversible, has interchangeable panel grids, portable and very heavy duty.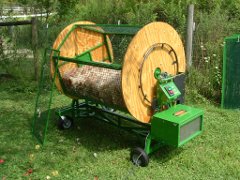 Click on the tumbler image to learn more

Or, you might be interested in a how-to article for the prototype fiber tumbler I built first. It's rather crude but also works very well, so I thought I would share. I have uploaded info on how I built it so you can build your own. Be forwarned, I discovered many better ways to build a tumbler after building this prototype.


Click on this image to learn more about the prototype fiber tumbler construction

Or also, if you are interested in a learning how to shear alpacas, you might be interested in a comprehensive guide to shearing alpacas written by our friend Mary Jane:

Click here to learn more about "A Comprehensive Guide to Shearing the Alpaca"